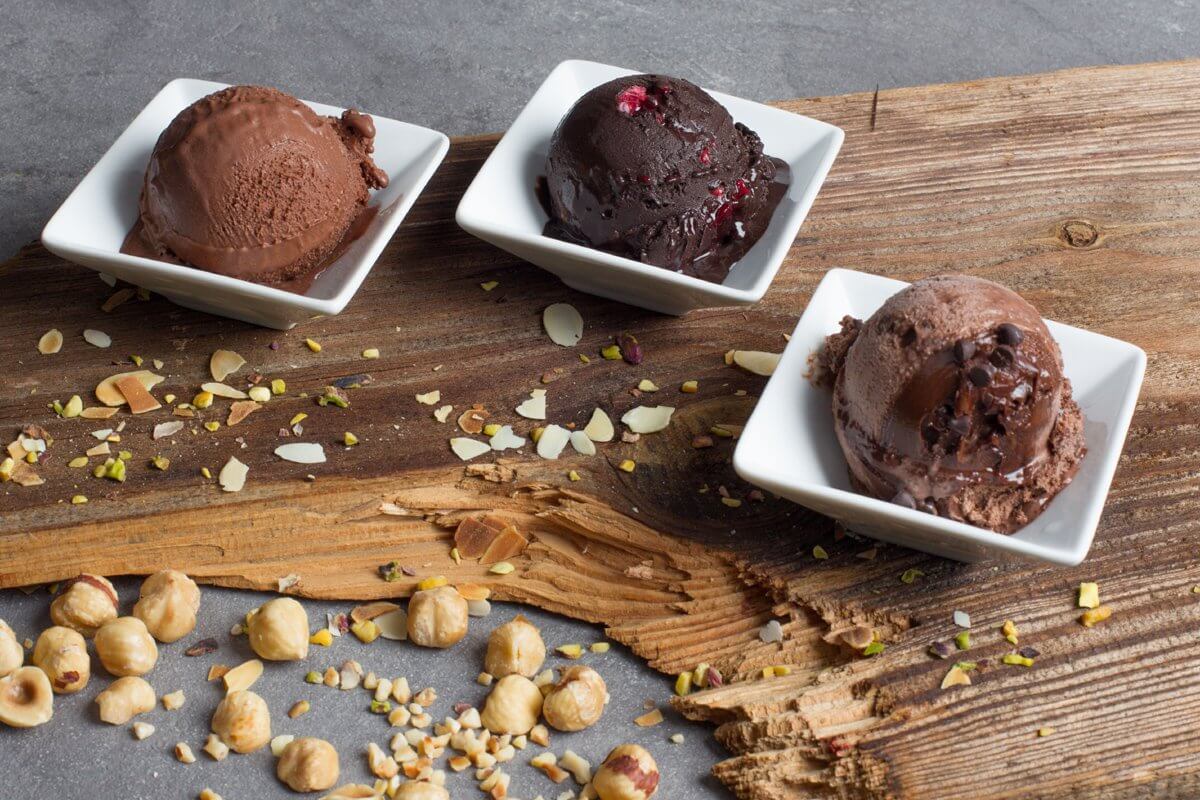 Try our famous ice cream
At Cacao, we use the highest quality ingredients for our ice cream, of which we prefer mainly local products. Throughout the year, we strive to extract the best from seasonal ingredients and prepare interesting combinations of flavors for you. In addition to local products such as Czech whole milk, we also use original foreign ingredients, such as the best quality vanilla from Madagascar, hazelnuts from Piemonte in Italy, pistachios from Sicily, walnuts from Sorrento or cocoa from South America.
Our ice cream is made fresh daily, we never transport it or freeze it, so that it does not lose its quality and taste. At Cacao, we make ice cream according to an old recipe from Slovenia, inspired by the preparation of real Italian ice cream. You can choose from at least 24 types of ice cream, including vegan sorbets. The menu also includes special types such as pistachio ice cream cake with baked crust and pistachio cream, traditional Italian semifreddo and much more.
From our offer of ice creams: Salted peanut ice cream, dark chocolate ice cream with raspberries, yogurt ice cream with mango, chocolate ice cream, cream ice cream, strawberry ice cream, blueberry ice cream, walnut ice cream with figs, lentil ice cream, Kinder maxi king ice cream or Raffaello ice cream.